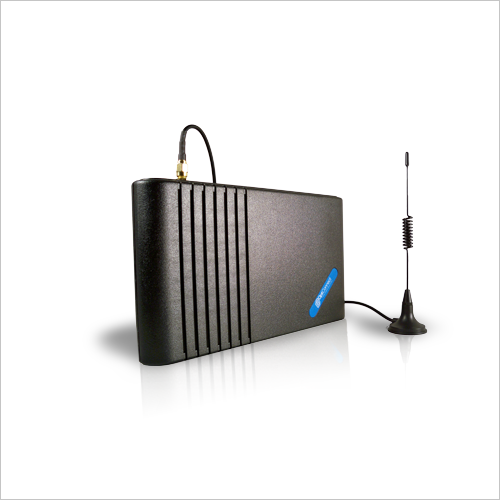 IP Only – All Inclusive Rate Plan
OptConnect's OC-3250 IP Only – All Inclusive Plan is the industry's best wireless connectivity solution for ATMs that can communicate via IP. The Plan provides for no purchase costs, a low monthly connectivity rate, free 24×7 technical supports, ease of deployment, and lifetime warranty.
THE NEW STANDARD
OptConnect's OC-3250 IP Only – All Inclusive Plan is becoming the New Standard for wireless ATM connectivity for the current generation of retail ATMs that have WinCe or PC operating platforms.
SIMPLE INSTALLATION
The OC-3250 is a true "plug and play" solution allowing for simple and same-day ATM deployment, whereas landlines can encounter a number of delays and added costs. The OC-3250 is shipped preprogrammed and is fully compatible with most major ATM processors and retail ATM models (see complete listing under Compatibility tab below).
Hercules & Hercules Plus
ATM Wireless Connectivity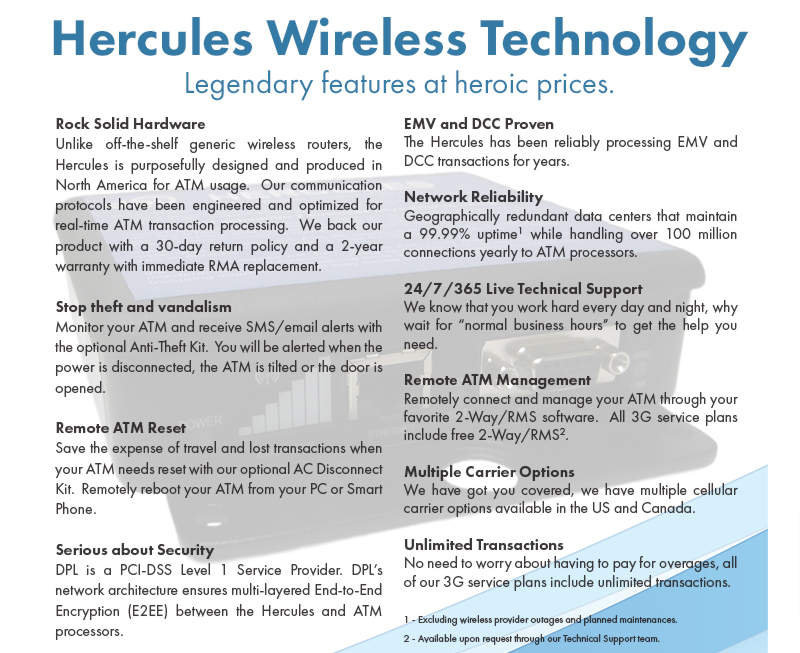 Dial in Interface:                      Central Office POTS Line, RJ-11, 2400 baud v.22bis or 1200 baud
LED Indicators:                       Power, ATM Status, Service Link
Protocols Supported:             VISA-2, Security Encoding: Triple DES
Network Service:                     3.5G Data over HSPA+ network, ability to fall back to 2G GPRS (carrier dept.)
Power Supply Output:            12VDC,2A, Center Positive, 5.5mm x 2.1mm
Power Supply Input:               100-240VAC, 50-60 Hz, 0.58A Max
Dimensions (h x w x d):          5.7" x 4.8" x 1.9"
Weight:                                      1.5 lbs
Warranty:                                   2 Years Parts & Labour
ATM parts, signs, accessories and ATM supplies
ATMone offers a wide range of ATM parts, signs, supplies and accessories designed to improve the visibility and maximize the potential of your ATM machine. ATMone is dedicated to delivering the highest quality ATM parts and supplies to enhance your opportunities to generate revenue. Our ATM toppers, signs and mounts are the best in the industry.